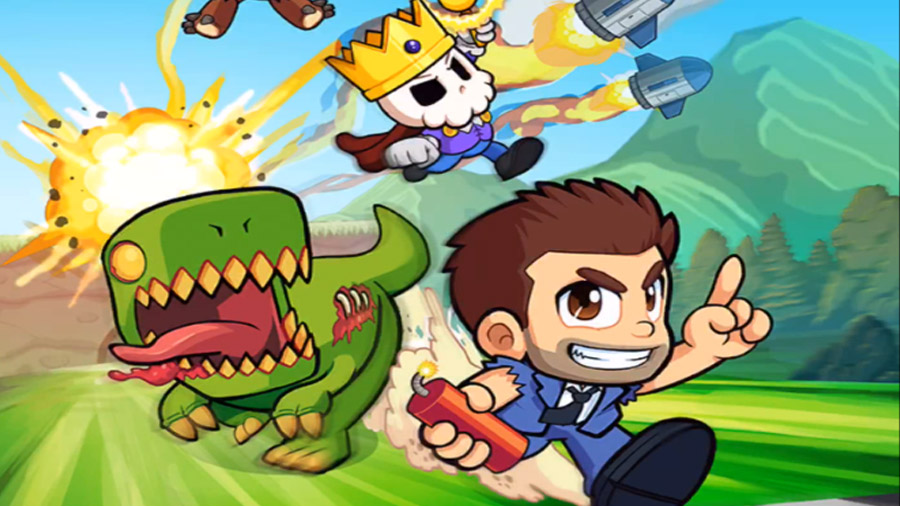 TONS OF GAMEMODES!
Pick your favorite character and have fun running across all kind of amazing locations like the endless labs from Jetpack Joyride in all kind of different gamemodes.
-Quick Play: Race against other 3 players!
-Friendly Race: Race against your friends in custom private matches!
-UFO Apocalypse: Race avoiding the UFO while battling against other players. Have fun throwing your rivals into the UFO beam!
-Auto-Boost: Your character will be running at max speed all the time. Choose the fastest route and avoid your rival's attack in this frenetic skirmish!
-Flappy Bomb: A flappy evil bomb is chasing after all the players! Watch out! If you stay in the last position for too long it will blow you out of the race!
-Portal Mania: Only for the bravest! A ton of interdimensional portals have mixed all tracks in the game into one! Will you be able to scape this labyrinth?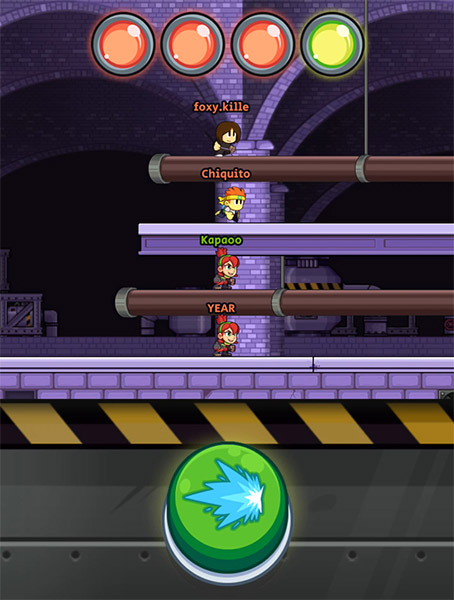 HALFBRICK ALL STARS!
Collect a ton of unique characters from all across awesome Halfbrick games. Each character has their own set of awesome abilities. Level up and upgrade your characters to make them the best! You can even customize your favorite characters with tons of skins!
These are some of the cool character you will find:
Barry from Jetpack Joyride
Mary from Fruit Ninja
The Scientists from Jetpack Joyride
Raskull King from Magic Brick Wars
Dan from Dan The Man
Flash from Jetpack Joyride
Josie from Dan The Man
Sensei from Fruit Ninja
Zombie T-Rex from Age of Zombies
Rory form Bears vs. Art
AIM FOR THE TOP!
Take your time, chill out and experience a fun racing game at your own pace or… challenge yourself and climb your way up to the top of each leaderboard from Wood Division to the Masters Division where you will run super intense matches competing online against the best players.
THE FUN NEVER ENDS
The game keeps growing every time with new racing tracks, new epic characters and new cool events to keep the game fresh and interesting.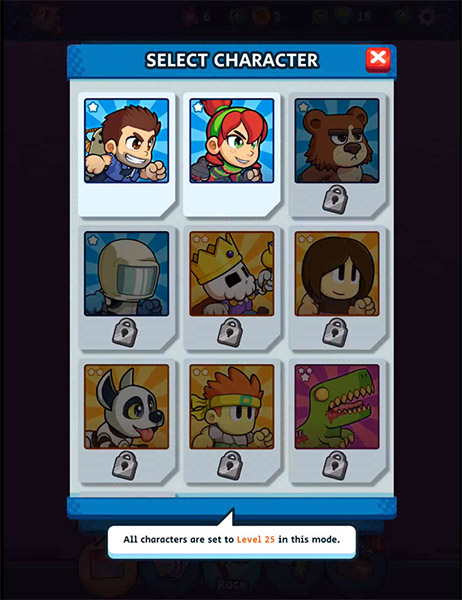 FEATURES
-Race online in multiplayer races
-Use your character abilities to battle your rivals while racing
-Race solo or against your friends
-Quick races that last less than 2 minutes
-Fresh Arcade events weekly
-Customize your favorite runners with awesome skins
-Easy to learn and have fun
-Learn all its secrets and show everyone who's boss by climbing up the leaderboards