Noita is inspired by underground classics such as Liero, falling sand games, and modern roguelike-likes, -lites and -lite-like-lites.
The game is being developed by the creators of Crayon Physics Deluxe, The Swapper and Baba Is You using Nolla Games' in-house Falling Everything Engine. It's available on Early Access since September 24, 2019.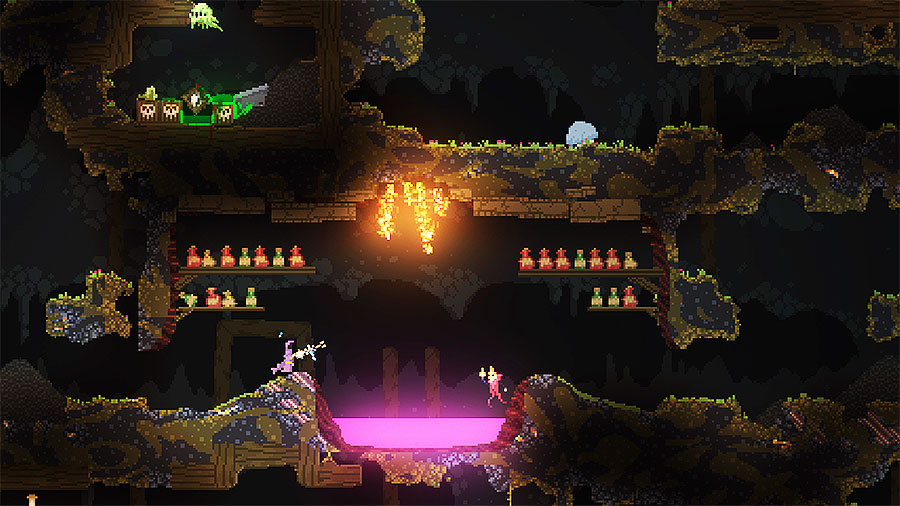 Features :
Pixel-based physics: Every pixel in the world is simulated. Burn, explode or melt anything. Swim in blood of your foes!
Your own magic: Create new spells as you delve deeper into the caverns. Use your magic to crush your enemies and manipulate the world around you.
Action rogue-lite: Death is permanent and always a looming threat. When you die, don't despair, use what you've learned to get further on your next adventure.
Procedurally generated world: Explore a unique world every time you play. Discover new environments as you adventure deeper.