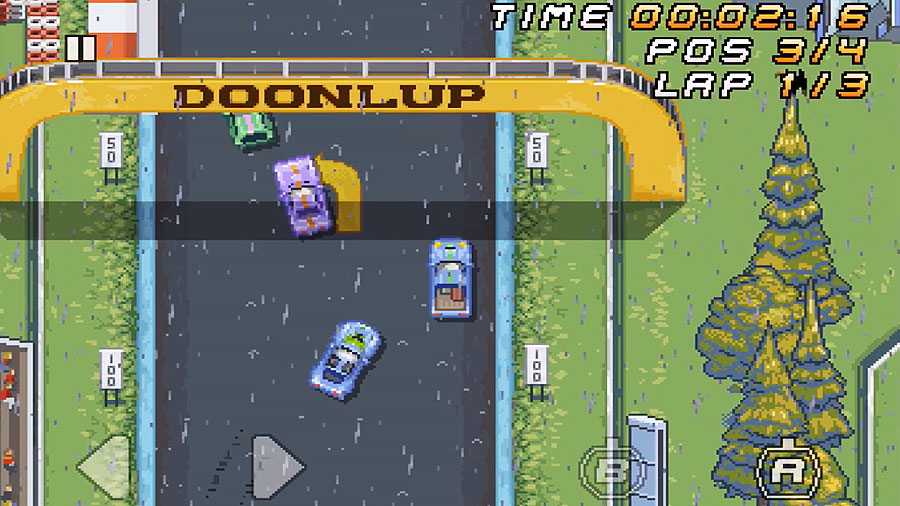 SINGLE PLAYER
The single player mode has 60 levels to go through, with a storyline running alongside and tough bosses to defeat. And in keeping with the arcade spirit, try and discover the secret levels off the map!
GARAGE
Visit the garage to upgrade or modify your car. Your trusted uncle will help you out with the amendments both cosmetic and perform-enhancing.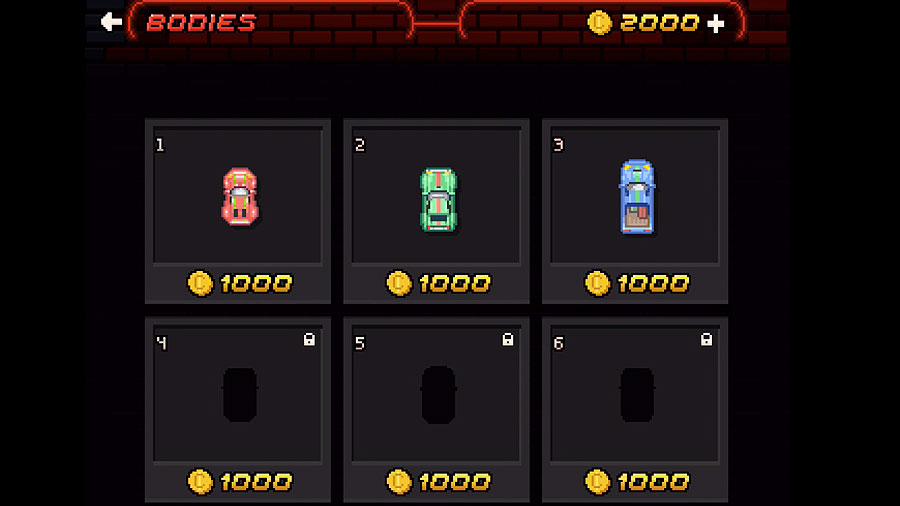 CUSTOMISABLE: Infinite car variations!
You have 1 car to run with and it will be your most precious ally. Make it better and make it unique. Earn money for every race and spend your cash on new exhausts, tighter brakes, better tyres and even a more powerful engine. You'll gain better control of your car, more speed and your chances to win will spike.
You can also choose the colours of your car and change body parts for a full personalisation.
TRAINING MODE
Get to know the tracks before challenging your opponents to be faster and better, cut corners and equip your car at the best for that setting. The more you play, the better you will know your car: how it reacts to certain tracks and conditions, how it handles acceleration and drifting.
You'll see your previous performance in the form of a ghost car during the race, to give you a reference and help you getting better.
LOCATIONS
Drive on city roads, across the desert and in forests; different modes (circuit, challenge and pursuit to name some), obstacles and a few hidden tracks off the maps. You'll have to race in the snow, in the rain and many more.
FUN ELEMENTS
Mind that cone and avoid the oil on the road. Jump on ramps and discover shortcuts and secret passages.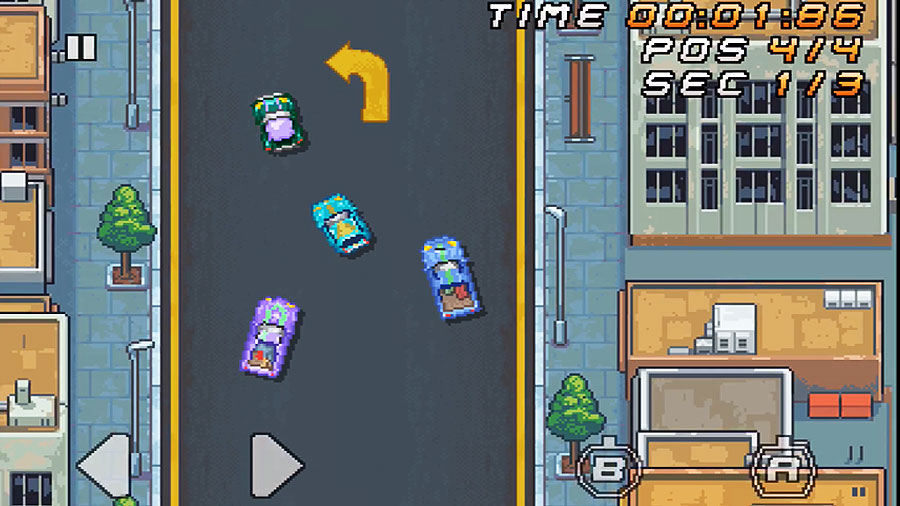 INTRIGUING, SURPRISING STORY
Expect the unexpected. Race after race you'll know a bit more about the underground world of Super Arcade Racing, the dark organisation running it and who (or what) is behind Martin's kidnapping.
REAL ARCADE
You won't need special skills to drive, but you will get better the more you play. Simple tracks and circuits and only 2 buttons to accelerate and brake, offering the pure fun of real arcade gameplay.
ORIGINAL PIXEL ART
Super Arcade Racing will bring back the magic of the 16-bit pixel graphic we fell in love with in the late 80s. Beautiful pixel-drawn illustrations and animations will give you that nostalgic feeling of playing a classic.
ICONIC SOUNDTRACK
Immerse yourself in the atmosphere of those most-loved car race movies, TV series and video games from the 80s and 90s with an inspired soundtrack originally composed for Super Arcade Racing, played back on a custom midi-tracker system.
LEADERBOARDS
Every level has its own leaderboard and every leaderboard has its champion. Will you be the fastest?
ONLINE MULTIPLAYER
10 levels exclusively designed for online multiplayer races. And more to come with new updates. Show off your fully customisable car, make it unique and make it the best. Challenge players from all over the world to gain the title of champions of Super Arcade Racing.