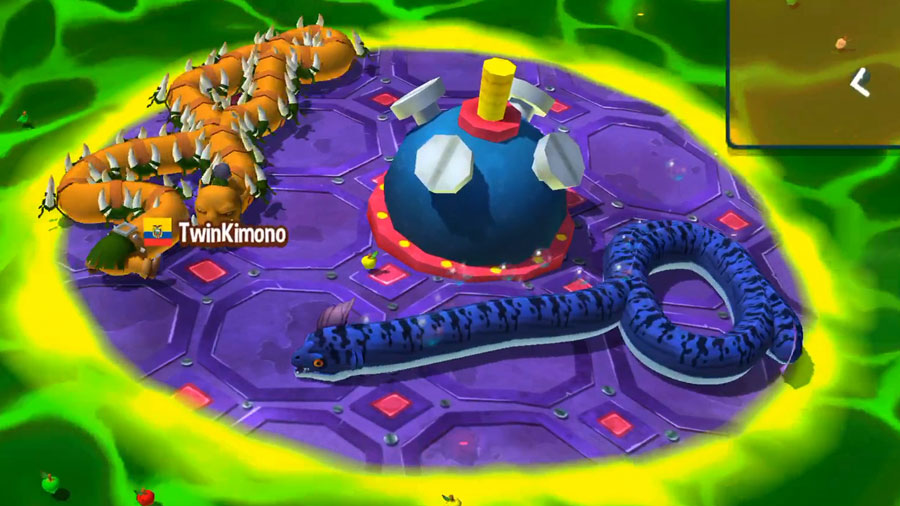 BATTLE IN MULTIPLE GAME MODES :
Battle Royale – Last Man Standing Wins. Your mission is to survive as the world shrinks. Avoid the lava – stay in the safe zone of the arena! Be warned! If you die – it's over!!!
Classic mode – Will you be the longest snake? Infinite Lives. No time limit. Rest away from the heat of the Battle to hone your skills or complete quests. Become Master of your tactics and your weapons.
Gold Rush – Compete to Collect the Most Gold. 3 mins is on the timer. Damage and destroy your fellow snakes to collect Gold faster – and win the epic Battle.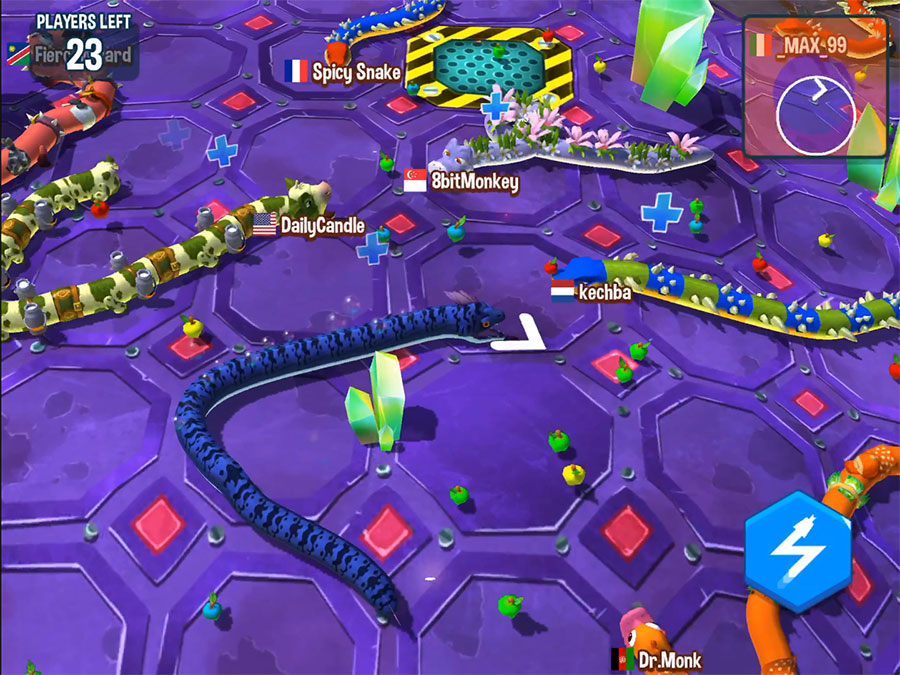 BECOME THE STAR SNAKE – Battle to the top of the local and global leaderboards to prove you're the best snake in the universe.
Show your skills to your friends by dominating the friends leaderboard.
UNLOCK AND UPGRADE SNAKES – Get creative with your snake. Customisations unlock as you level up and win rewards. Change snake parts and colours to build your ultimate hero snake. Choose your egg, death pellets and speed trail.
PLAY WITH FRIENDS – Join your friends in a snake arena battle – or create your own game up to 50 players, and invite your friends.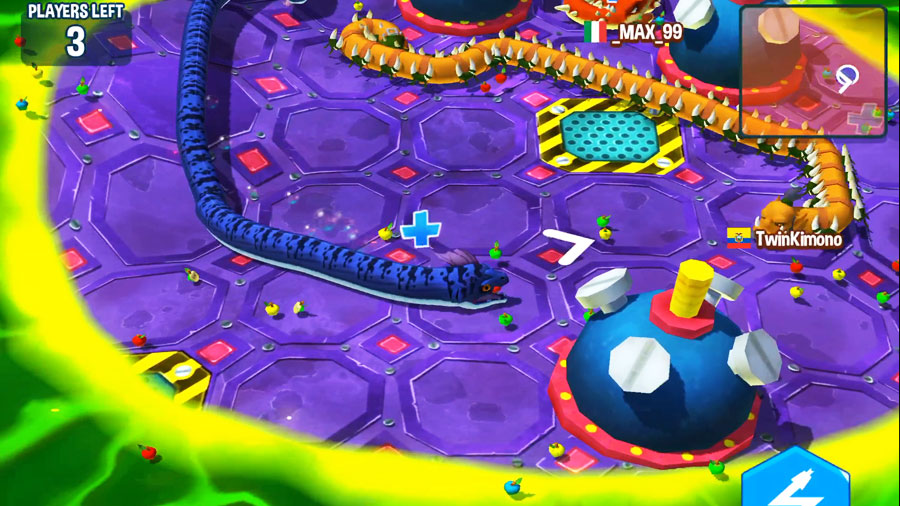 FIGHT & DESTROY – Learn the battlefields by training – improve your tactics to survive and win rewards. Use obstacles in your favor, use your power-ups to your best advantage and train to defeat your opposition in the heat of battle
EPIC UPDATES & EVENTS – New gameplay modes, serious and crazy new looks for your snake, new power-ups and tactics
DEFEAT SNAKES AND BOREDOM ON THE GO – Play the game anytime, anywhere – all you need is an internet connection. Complete quests on the go, level up to win rewards, and more.