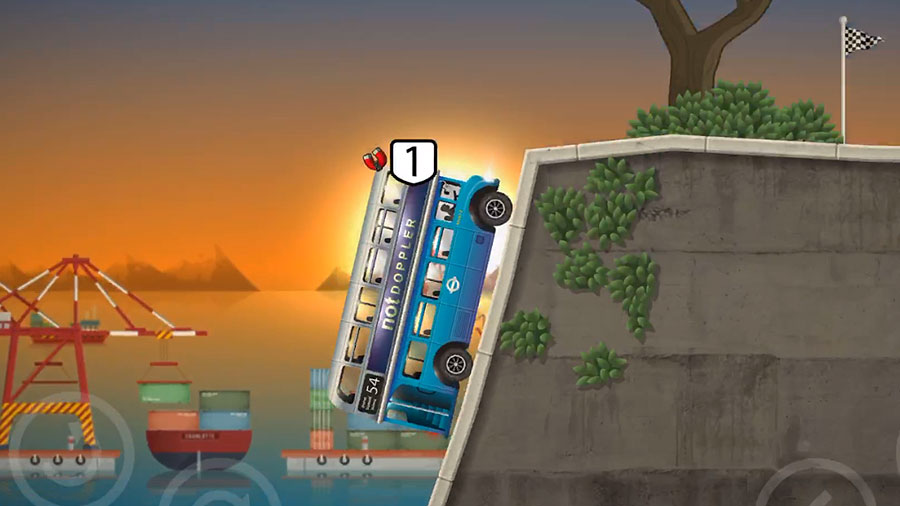 Compete in 1v5 multiplayer races and climb your way up the arena tiers. Each new tier you unlock will give you access to new levels: from the peaceful Docks, to the trap-filled caves of the Ice Caverns, to the fiery Devil's Island and to more new worlds coming soon!
Unlock and upgrade over 10 crazy cars, including a sleek police car, a Not Doppler bus, a tank, and a monster truck hearse (don't ask…)
Want to show off? Complete missions and upgrade your vehicle to unlock 16 different power-ups and a range of vehicle skins.
Don't forget, this isn't just a game about driving. Performing stunts is key to your success! Every stunt you perform improves your turbo, allowing you to speed past other players to victory!
Ready for some crazy multiplayer racing action? Download Renegade Racing now!