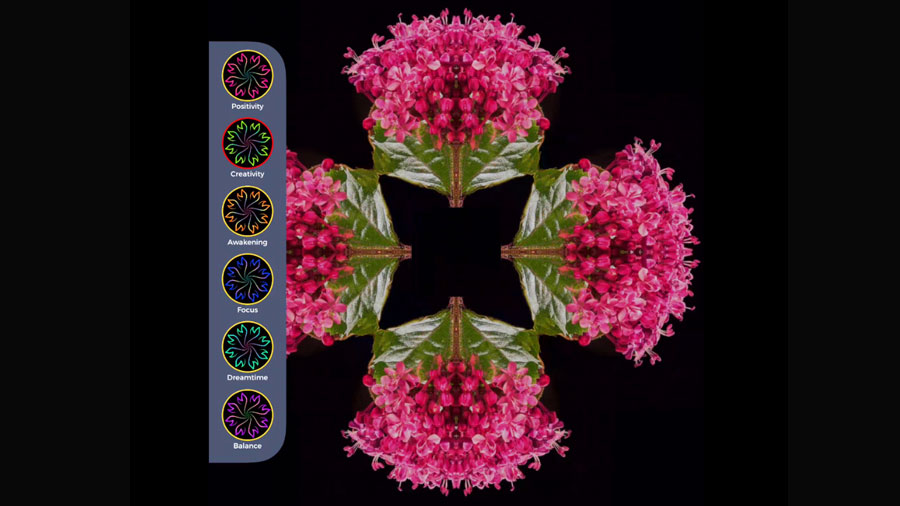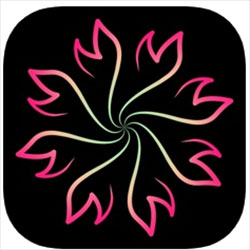 Create fascinating kaleidoscopic floral patterns by tapping, sliding, pinching and zooming on your touchscreen. Explore six different layer sequencing options in the 'Modes' menu. Explore the new 'Gravity' setting that lets you tilt your device to glide layers smoothly across your screen, or find your feet in 'Autoplay', the mode that lets you sit back and go with the flow. This degree of interactivity allows for unlimited variations of patterns, sounds and combinations. Use the snapshot feature to capture, collect and share your patterns with friends or across social media.
A real labour of love, Moodlapse is the product of hundreds of hours' worth of botanical time-lapse photography. Thousands of high-resolution stills are animated at different speeds to reveal a secret life of flowers that we don't normally see. Merging high-quality animations with calming meditation music has helped Moodlapse produce an experience unlike any other mindfulness app.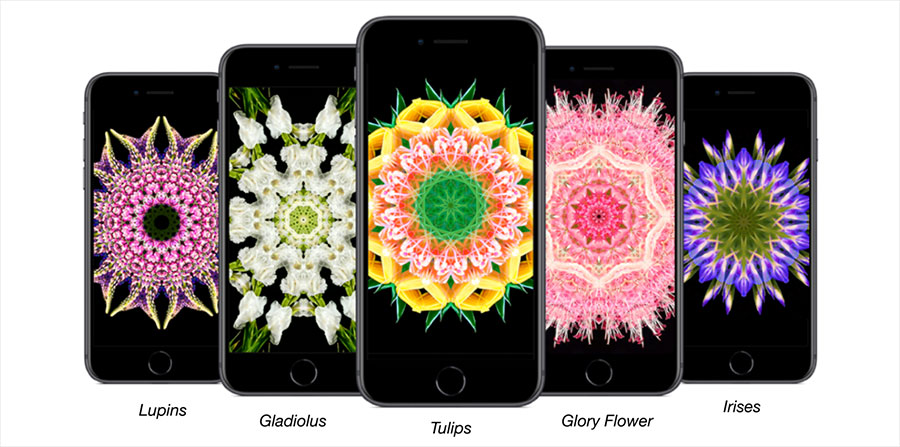 Moodlapse creator Tim Platt says:
"Today we strive to keep up with busy schedules and never-ending streams of distractions and chatter. We search for well-being and serenity in this increasingly noisy world. As our attention span gets shorter, it is now more important than ever to become mindful of a natural world that moves at a different pace. Moodlapse lets you tap in to this world, immerse yourself in nature and disconnect from the hustle and bustle of everyday life".
Tim is an established advertising photographer who runs a busy studio in central London. He has worked with many household brands but has always retained an interest in personal creative projects. His fascination with the natural world embodies both iconic portraits of animals and intricate time-lapse video projects. Tim's mission with Moodlapse is to slow us down for a few minutes and make us feel better. He thinks of time-lapse as a glimpse into the world of 'slow-time', that boosts awareness of time as multi-dimensional. While we rush around to keep up with the pressures and distractions of our daily life, many natural phenomena are going on around us, but at a slower pace that we barely see, or even notice.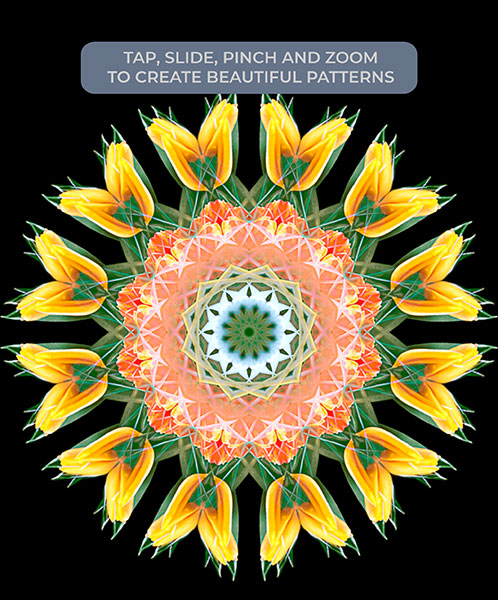 The Science behind Moodlapse :
Exclusive 3D soundscapes use sophisticated brain entrainment techniques including binaural detuning, panning, volume modulation, and embedded sounds of nature. Each track works positively with different brainwave frequencies; choose between calming, relaxing and energizing effects.
Relax, unwind and dive into the world of beautiful mood-enhancing mandala patterns.
Features :
⦁ 48 hour fully functional free trial.
⦁ A beautiful recently updated design.
⦁ UX is based on contemplation, a cornerstone technique in mindfulness practice.
⦁ Mesmerizing animated kaleidoscopic effects provide a rich and immersive audio-visual experience.
⦁ Exclusive mood-enhancing 3D binaural ambient soundscapes combine to work positively with different brainwave frequencies. Both relaxing and energising.
⦁ Use the snapshot feature to capture patterns to your camera roll and share them.
⦁ Integrates with the Apple Health app to track mindful minutes.
⦁ Now designed full screen for both iPhone and iPad.