Soul Breach takes us to a medieval fantasy world where we will have to explore a vast universe in which danger lurks around every corner. To fight for our survival we can get creatures from primordial races that we will conjure to battle and they will fight for us.
The innovative gameplay is based on turn-based combat, but adding new features such as a hero raid that can interact in combat at certain times, providing the game with a new perspective and depth.
Soul Breach has been in development since January through the Cosmic Spell studio, which has already achieved a Pre-Seed Round of €480,000 and is now once again giving a chance to investors wishing to become shareholders.

Héctor Fuentes, CEO of Cosmic Spell, has stated that "Soul Breach has been conceived looking for the perfect union between a strategic RPG and Blockchain technology. Players can gain actual digital ownership of the collectibles they acquire while playing, in the form of NFTs. In this way, together with the internal rewards in $ANIMA, the game token, a source of income for the players becomes possible."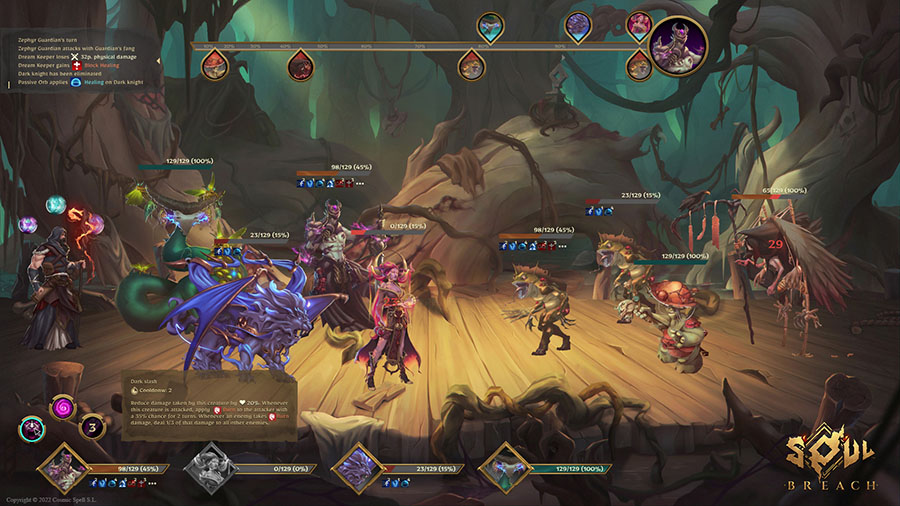 The Blockchain studio located in Spain has already managed to raise €480,000 in its Pre-Seed Round and now offers potential investors the opportunity to become shareholders.
Soul Breach, an expanding new world
Soul Breach presents us with a universe where the gods have abandoned the world to its fate and, in their absence, the primordial races have started a war that threatens the entire realm of creation. Now the primordial beings are fighting each other to enslave and subjugate the creatures from other worlds.
When a primordial being is destroyed, its immortal spirit travels to its world by entering a gem, from which it can be reborn once again. No primordial being can break a gem, but some mortals who are born with "the gift" can break them and this ritual allows them to take control of the free primordial, forcing it to fight even against its own race.
Our adventure in Soul Breach begins with these premises and embodying one of those mortals with the gift.
The Soul Breach universe has been designed to experience continuous expansion and for this reason the studio schedules major post-launch updates, such as the implementation of a guild system, cooperative play and even a metaverse where this world is located.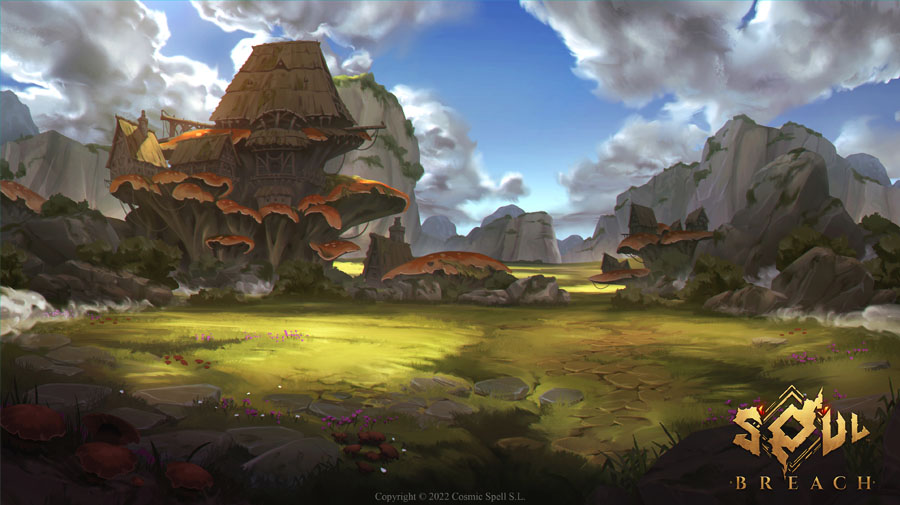 The Breach will open in 2023
The production stage is currently in full swing and the game will be released in 2023 for PC computers, with other platforms becoming available later. Soul Breach will be completely free and at its launch it will already have dozens of creatures that can be obtained by opening gems that hide inside them the soul of a primordial creature that will obey us.
With them we will be able to put together a team, evolve it and equip it to fight in great PvE challenges or play against other players in an environment designed to become an eSport, forming a competitive arena with multiplayer tournaments.
More informations at https://www.cosmicspell.com/